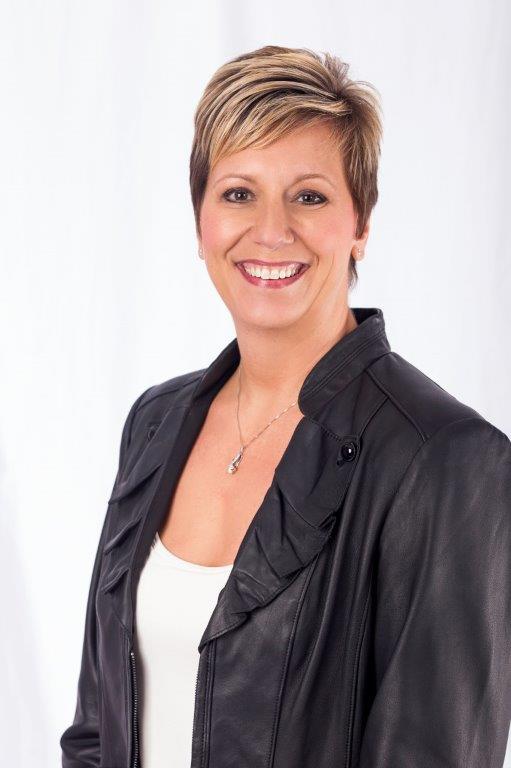 Shonna S. Cardello, President
Shonna Stock Cardello is the President of White Rose Settlement Services and a founding partner when the company opened in July, 1996. She is a licensed title agent and has earned the designation of Certified Land Title Professional and in 2015 was awarded the National Title Professional designation by the American Land Title Association (ALTA). Shonna has been in the title industry since 1992 and is responsible for performing settlements and the managing and marketing of the company. A graduate of West York Area High School, she also graduated magna cum laude from Hagerstown Business College. She holds an Associates of Arts degree in Paralegal Studies and is involved in numerous organizations. Shonna currently is a TIPAC Board of Director for ALTA and is the Pennsylvania Trustee, and also serves on the Title Action Network (TAN) and Government Affairs committees for ALTA. She is a Life Director of the Pennsylvania Builders Association and President of the York Builders Association. Ms. Cardello was President during the Charter Year of the Womens' Council of the York County Builders Association. Shonna serves, and has served, on many committees for the Realtors Association of York and Adams Counties (RAYAC) and the Pennsylvania Land Title Association. She a past Board Member of the PA Association of Mortgage Brokers and the Out Door Country Club, has volunteered with the Children's Home of York and Junior Achievement, as well as her church. In her spare time Shonna enjoys traveling, reading , fostering White German Shepard dogs and spending time with family and friends.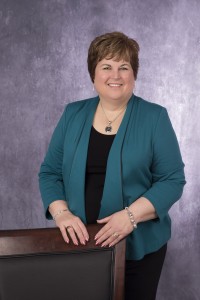 Sharon L. Hykes
Director of Operations
Sharon is our Director of Operations has over 15 years experience in the real estate industry. She is a York County native and resides in the Loganville area. Sharon is responsible for the daily operations of the office and also performs settlements. She enjoys cooking, time at the beach as well as time with family, and is also an avid dog lover.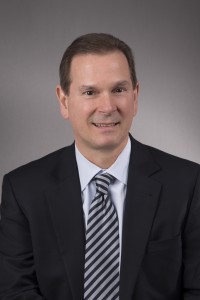 Paul Krause
Director of Marketing
Paul joined White Rose as Director of Marketing in June 2012 and has been in the title industry since 2008. Prior to that he was in the lending and mortgage industry for over 25 years and served as Treasurer for the PA Association of Mortgage Brokers. A graduate of the Pennsylvania State University with a Bachelor's Degree in Business Finance, he is a licensed PA notary and a member of the Lebanon County Association of Realtors. Paul is an avid golfer and racquetball player, loves music and has played guitar for over 40 years. He also loves to make wine and home brew beer, and to spend time with his extended family and friends. He is married and currently resides in Lebanon, PA.
Karen Detwiler
Post Closing
Karen started with White Rose in 2002 and is an integral part of the team.  Originally from Lancaster County, she  has lived in York County for 31 years.  Karen audits all title insurance issued by White Rose, assists in post-closing and accounting duties. Karen loves spending time with her children and 3 grandchildren and dancing to live bands.
Martha Torres
Administrative Assistant
Martha joined White Rose in September 2012 as the Administrative Assistant. She really loves greeting our clients when they arrive for one of the most important days of their lives; purchasing a new home. She has resided in York County for 12 years, having come from New York City originally. She worked for National City Mortgage and C&F Mortgage for a total of 10 years as their Administrative Assistant before joining White Rose. She is fluent in Spanish and enjoys spending quality time with her husband and son doing outdoor family activities or just watching a movie. She also enjoys cooking, reading and doing crafts with her little boy.
Milton Givens
Settlement Agent
Milton joined White Rose in June of 2016 as a Settlement Agent and has been in the title industry since 2005. Originally from Maryland, Milton moved to York County in 2016. When he is not working, Milton enjoys watching sports and camping.
Brynn Kehler
Settlement Consultant
Brynn has been working in the title insurance industry since 2001 and is one of our settlement consultants. She originally worked for White Rose and rejoined our team 2013. When she is not working she enjoys spending time with her family and friends.
Gail Krug
Post Closing Specialist
Gail originally joined White Rose in 2002 and returned in 2017. She has been working in Post Closing, but has experience in various departments and helps the team where needed. Her favorite time is spent with her grown children and grandchildren. Gail enjoys walking her fur-baby, Riley, and is a big supporter of helping animal shelters and the fostering of homeless, neglected dogs.
Shelley Phillips
Settlement Consultant
Shelley came to White Rose in July, 2013 and has over nine years of varied real estate experience. She is a life-long resident of York County and enjoys crafting, entertaining and has a true love for the outdoors. But most of all, she adores the time she spends with her two daughters.
David Rettew
Title Search Specialist
David has over 25 years experience in the Title Insurance industry, having started in 1993. He joined White Rose Settlement Services in 1999 and has enjoyed his time with with the company since then. David specializes in the Title Search side of the business and all aspects thereof.
York Office
White Rose Settlement Services, Inc. is locally owned and operated since 1996 in York, Pennsylvania. Our main office is conveniently located at 1441 East Market Street, just minutes from Interstate 83, Route 30, and Downtown York. Office Hours: 8:30 AM to 5:00 PM Monday through Friday. Evening and weekend settlements are available by appointment.
White Rose Settlement Services, Inc
1441 East Market Street, York, PA 17403
717-846-8882
Lebanon Office
Office hours by appointment only.
White Rose Settlement Services, Inc – Settlement Office
931 Russell Dr., Suite 200, Lebanon, PA 17042
717-269-4957